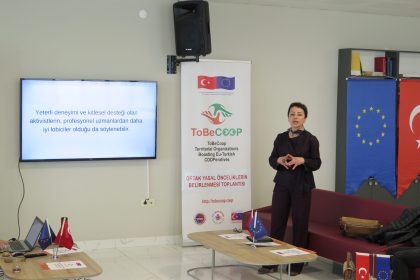 Within the scope of our project, we held our thematic working groups meetings between 2-14 June 2022.
In the thematic meetings held on issues such as;
Which are our common policy priorities as cooperative enterprises?
Business relations between cooperatives.
Promotion of new cooperatives.
with the active participation of local cooperative network representatives, brainstorming was carried out, contributing to the development of common strategies.